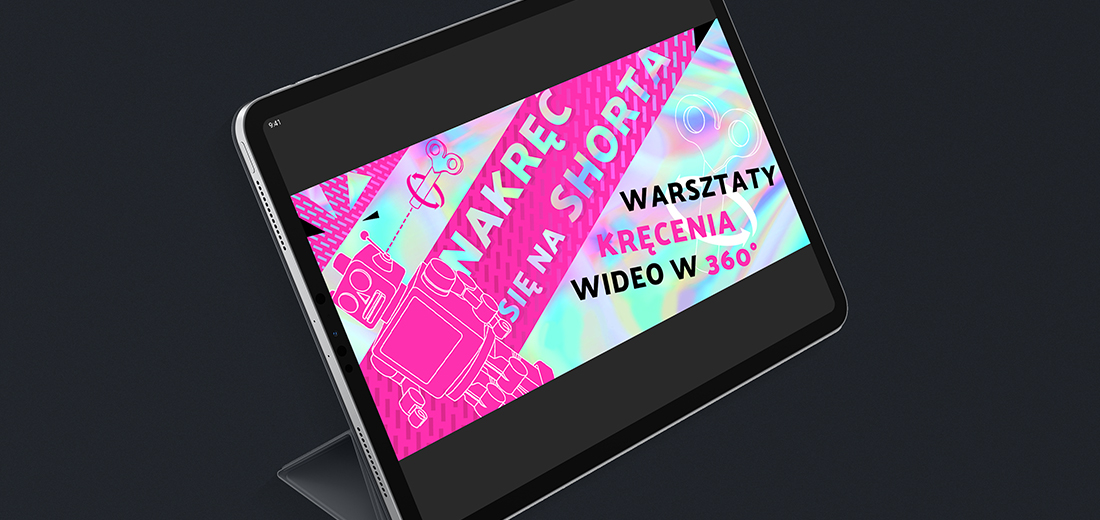 Brave Unicorns and VR Premium in cooperation with Kołobrzeg Suspense Film Festival for the first time in Poland will organize workshops on creating films in 360° technology for future creators of video under the age of 21! Their results will be shown to a wider audience during the Kołobrzeg Suspense Film Festival (7th edition). This exciting adventure will take place between 4 and 8 July 2018 and will be an integral part of the festival program.

During the workshops, participants will shoot short films in 360° technology. We invite you to participate in: enthusiasts of new technologies (video 360), creative, novice video creators, amateurs, future: screenwriters, editors, directors, producers.


Leaders:

Agnieszka Jaworska (Brave Unicorns), Adam Stachowski (VR Premium)

Agnieszka, CEO/Innovation & Creative Leader at Brave Unicorns.
Worked in advertising, creating concepts for such brands as Kompania Piwowarska, Unilever, Grupa Żywiec, Google. Third place winner in the world's first Hapticathon. Writer and short film director with a passion for storytelling across digital media and Virtual Reality. Promoter of the Berlin Music Video Awards.

Adam, CEO & Executive Producer VR Premium production house, dealing in the production of VR applications and video 360. Passionate about virtual reality technology. Responsible for VR technology and 360 videos in campaigns including for NIKE, Reebok, Porsche, BMW.